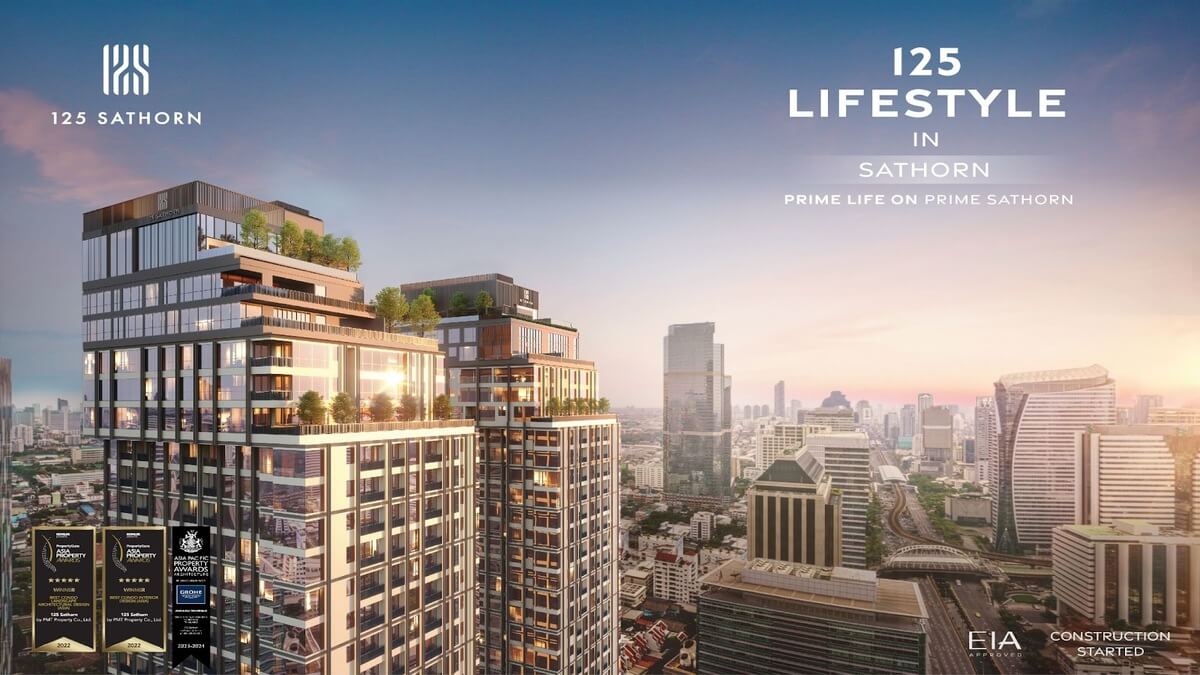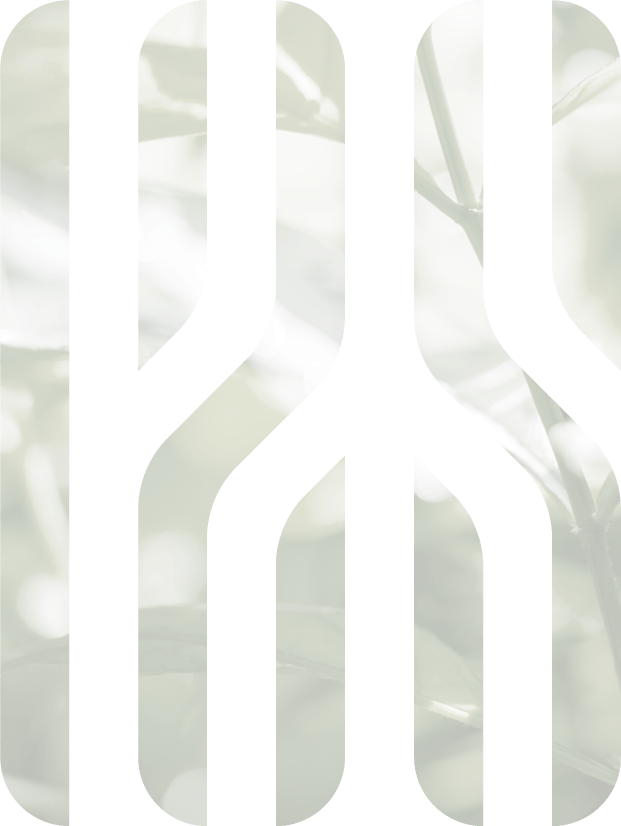 125 SATHORN Condo: Redefining Luxury Condo in the Modern Era
In the realm of upscale urban living, where towering skyscrapers adorn Bangkok's glittering skyline, 125 Sathorn Condo presents unwavering prominence. As modern lifestyles continue to change, so does the definition of a modern luxury condo in the prestigious district of Sathorn. This article explores the captivating essence of 125 Sathorn Condo, demonstrating its profound significance in redefining and reshaping the landscape of contemporary luxury condo Sathorn.
125 Sathorn Condo effortlessly commands attention in the lively centre of Bangkok, where any building aspires to reach limitless possibilities and redefine sophistication. It exemplifies a combination of architectural innovation and luxurious living, representing the desires of individuals looking for luxury and practicality in an urban dwelling. Welcome to this exceptional home, where modernity appears brightly and invites you to experience a new era of luxurious living.
Prime Location and Accessibility
Nestled within a luxury condo near Silom, the illustrious 125 Sathorn Condo doesn't merely offer an address; it embodies a declaration of eminence. This privileged locale resonates with exclusivity and prestige, appealing to those seeking urban sophistication. The district's unique blend of commercial vitality, such as Sathorn City Tower, Bangkok City Tower, Empire Tower, and other embassies offering recreational charm, ensures that residents relish an all-encompassing lifestyle tailored to their every desire.
As dawn graces the city, the residents of 125 Sathorn Condo find themselves at the crossroads of accessibility, courtesy of its location near South Sathorn Road and its impressive 97 metres of prime Sathorn Road frontage. Situated within a luxury condo near South Sathorn Road, a mere stone's throw away from the bustling streets, lies the city's efficient transportation lifeline, with the BTS Chong Nonsi station just 500 metres away. Moreover, easy access is facilitated from both the BTS Chong Nonsi and MRT Lumpini stations. The area also offers additional commuting options, such as the BRT and River Express boats, as well as expressways in both directions. This intricate web of connectivity ensures that residents can easily navigate the cityscape, embracing its myriad offerings. Whether it's a leisurely evening stroll or a brisk commute to the heart of commerce, the condo's location remains unparalleled.
Unparalleled Living Experience
Stepping into 125 Sathorn Condo is unlocking a realm of unparalleled luxury. Here, living spaces are true works of art, blending design and functionality flawlessly. Each corner of these residences echoes an unwavering commitment to creating an ambience of absolute luxury. 
125 Sathorn Condo places a profound appreciation on the seamless coalescence of urban and natural living. Meticulously conceived with a visionary concept that merges these two elements, the development stands as a paragon of thoughtful architecture. The structural design of the buildings is strategically crafted to encompass expansive living spaces, ensuring optimal ventilation, abundant natural light, and, all the while, nurturing a profound connection with the surrounding natural environment.
Within the interiors of 125 Sathorn Condo, the very essence of spring, summer, autumn, and winter is artfully encapsulated. Through the judicious selection of colors and materials, each residence metamorphoses into an indoor canvas that beautifully mirrors the dynamism of changing seasons and the enchantment of nature.
This dedication to design excellence has been endorsed through accolades such as the prestigious Best Condo Interior Design and Best Luxury Condo Landscape Architectural Design awards, bestowed upon 125 Sathorn Condo at the esteemed PropertyGuru Thailand Property Awards 2022. These esteemed recognitions stand as a testament to the project's unwavering commitment to shaping urban living spaces that seamlessly merge with the splendor of the natural world.
Moreover, what truly elevates 125 Sathorn Condo to the level of modern luxury is its ability to bring the outside in. Every unit is meticulously designed to provide sweeping, 180 panoramic views that encapsulate the sprawling cityscape and Lumphini Park. In addition, this luxury condo invites residents to embrace and relish the exhilarating, joyous moments that life offers. Spanning over 4,500 sq. m., the project boasts premier indoor and outdoor amenities thoughtfully curated to accommodate a range of occasions. From private gatherings and business functions to intimate family picnics, these flexible spaces are designed to enhance your cherished moments at home.
Investment Potential and Market Advantage
Indeed, it is unquestionable that this opulent condominium occupies a prominent position within Bangkok's Sathorn District, occupying one of the final expansive real estate parcels in the vicinity. This unique circumstance affords prospective investors the rare privilege of acquiring freehold property within a constrained land market. Notably, the foreseen price appreciation of approximately 2–3%* in the forthcoming years outpaces growth rates discerned in alternate sectors of Bangkok.
Intriguingly, this setting presents an array of investment prospects, whether one seeks to establish a lasting heritage for generations, generate a source of passive income through rental avenues, or capitalize on strategic resale opportunities. The multifaceted nature of investment possibilities renders this enclave an attractive proposition, coupling luxury living with astute financial foresight.
In the unfolding narrative of redefining modern luxury condominiums, 125 Sathorn Condo emerges as a luminary. Its prime location, unparalleled living experience, investment potential, and market advantage harmonize to craft the epitome of urban sophistication. Beyond being a residence, 125 Sathorn Condo embodies a lifestyle that transcends conventional norms, elevating the concept of luxury living to unprecedented heights. As the city evolves and contemporary lifestyles continue to shift, 125 Sathorn Condo stands as an emblem of unwavering luxury, ready to shape the aspirations of the discerning few who seek nothing less than the extraordinary. 125 Sathorn is EIA Approved, with construction underway with targeted completion in 2026. 
For any additional inquiries about the 125 Sathorn project, visit www.125Sathorn.com or make an exclusive appointment to see the showroom units at the new Sales Gallery at KRONOS building, G floor on North Sathorn Road. 
Contact us
Tel.: +6691-125-8558
Email: info@125sathorn.com 
125 Sathorn is EIA Approved, with construction underway with targeted completion in 2026. The project features state-of-the-art amenities and facilities, providing thoughtful amenities ranging from wellness and relaxation to education and entertainment to meet the needs and requirements of every family member.
The luxury condominium has been conceived and imagined under the design concept to combine nature with urbanity. The more conscientious approach incorporates space and structure, where the two main residential buildings have been architecturally designed to ensure uncrowded living spaces, optimum airflow and natural lighting while remaining inclusive and thoughtful of its natural surroundings. The property's courtyard connects indoor and outdoor living spaces through thoughtful landscape design and plant selection to create an atmosphere that offers residents a sense of exclusivity and ultimate privacy.
125 Sathorn, the most recent and highly sought-after address, is a luxury residential project conveniently located on central Sathorn Road. The project, located on a 3-1-25 Rai plot of land, was designed to provide residents with an oasis of escape from today's increasing urban density and fast-paced lifestyle.
This Bangkok condo is only 500 metres from BTS Chong Nonsi and is easily accessible from both BTS Chong Nonsi and MRT Lumpini stations.
Key takeaways:
Located on Sathorn's last remaining undeveloped site in Central CBD
97 metres of prime Sathorn Road frontage
Features over 4,500 sq.m of state-of-the-art amenities and facilities
Features 450 sq.m green area in the central courtyard
500 metres to BTS Chong Nonsi
For any additional inquiries about the 125 Sathorn project, visit www.125Sathorn.com or make an exclusive appointment to see the showroom units at the Sales Gallery on Sathorn Road and telephone. +6691-125-8558, email info@125sathorn.com.