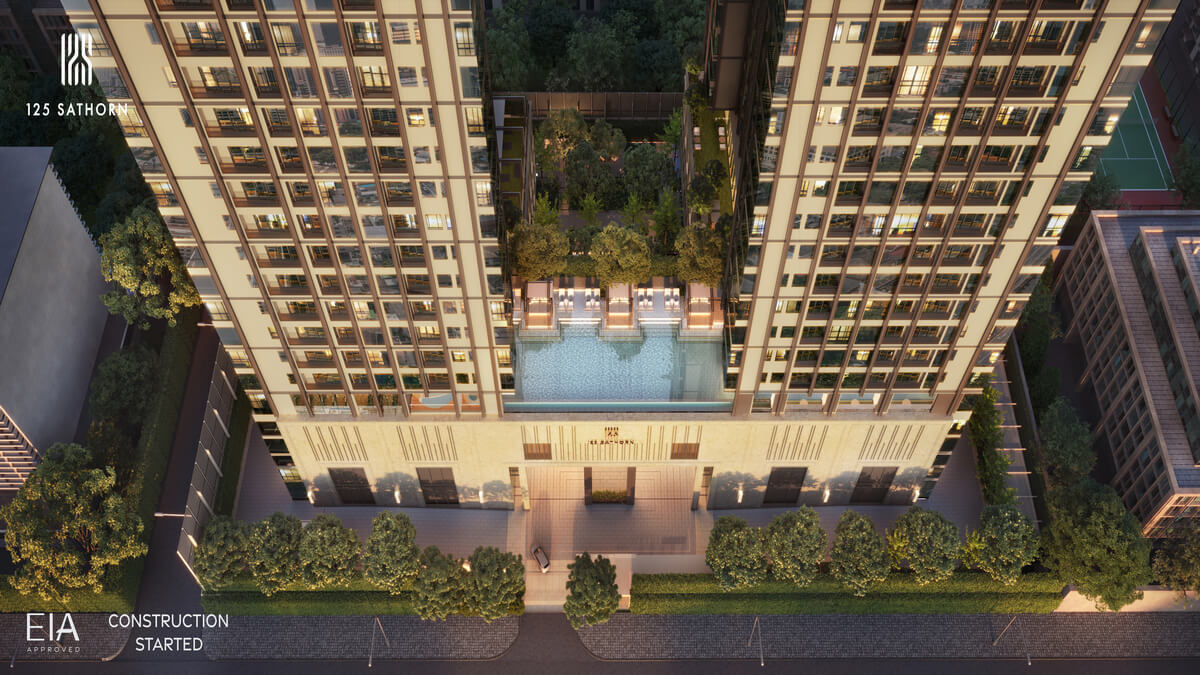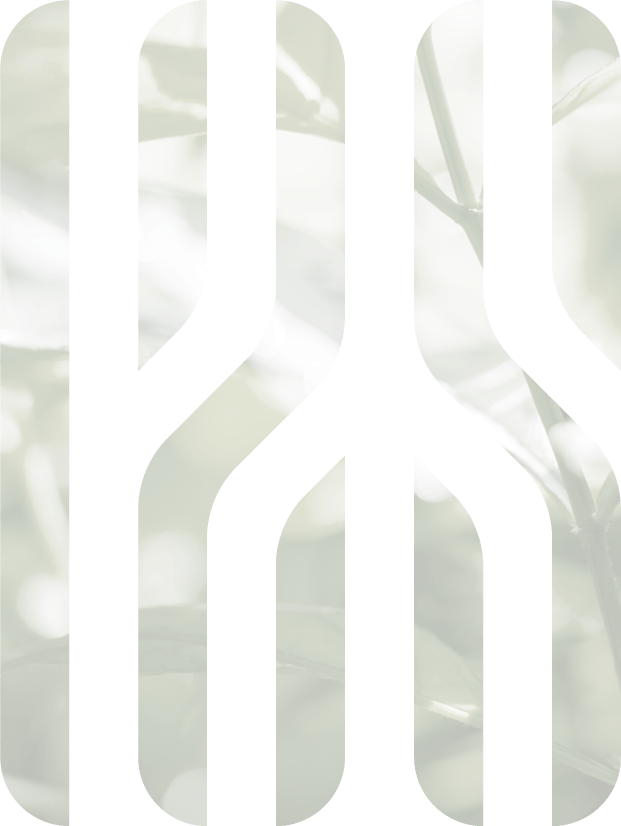 Unlocking Potential: Why Luxury Condominiums Are Ideal for Beginners
Luxury condominiums can be an enticing prospect for beginners looking to enter the world of real estate investment. The top-class residential properties not only offer a comfortable living space but also the promise of potential financial gains. Luxury condos, particularly those in Bangkok, often come with an array of amenities, such as state-of-the-art fitness centres, voluminous living spaces, amazing vistas, and more. Additionally, the demand for luxury condos remains relatively stable, even in volatile real estate markets, making them a more secure investment compared to riskier options. Therefore, buying a luxury condo for living or investing is always a recommendation for beginner investors.
Today, we'll delve into the benefits of luxury condominium investments and introduce you to 125 Sathorn, a premier luxury condo investment choice nestled in the centre of Sathorn.
Advantages of Investing in Luxury Condominiums
As mentioned earlier, the benefits of investing in luxury condos can be intriguing to novice and seasoned investors alike. Here are some of the advantages you can expect from a luxury condominium:
1. Strong Appreciation Potential
Luxury condominiums are often valued at a robust rate, especially in sought-after urban areas and prime locations, such as Sathorn, Sukhumvit, and other CBD districts. These properties tend to maintain their appeal over time, making them a sound long-term investment. As the area around a luxury condo develops and gentrifies, its value typically increases, allowing investors to acquire substantial capital gains.
2. Lower Maintenance Responsibility
One of the most attractive aspects of luxury condominium ownership is the reduced maintenance burden compared to standalone real estate. Property management or juristic persons would take care of routine upkeep, repairs, and even landscaping, freeing up investors from the hassles and costs associated with maintaining an independent property. This hands-off approach allows investors to focus on other aspects of business and life while still benefiting from real estate investment.
3. Attractive Amenities and Lifestyle Benefits
Luxury condos are renowned for their impressive amenities, and this is often why many individuals prefer living in luxury condos. These amenities typically include fitness facilities, swimming pools, spas, and even concierge services. They not only enhance the resident's quality of life but also raise the overall value of the property. Such offerings make luxury condos highly attractive to renters and buyers alike, ensuring a strong demand for these properties.
4. High Demand and Limited Vacancy in Prime Locations
Today's city landscape is replete with office buildings, shopping malls, and skyscrapers, causing limited availability of land for new constructions. As a result, the supply of luxury condominiums in these areas is constrained. High demand and limited supply create a competitive market, which can lead to increased property values and rental income. Additionally, prime locations offer residents easy access to urban conveniences, markets, entertainment venues, etc., making them even more appealing.
125 Sathorn Condo: A Luxurious Investment Opportunity
125 Sathorn is a luxury condominium project that aspires to become 'The Exceptional Home on Sathorn,' setting the standard for luxury living. Situated in the prestigious Sathorn neighbourhood, this ambitious project offers an exclusive and esteemed setting. 
This highly coveted location provides not only close proximity to the central business district but also exceptional convenience and accessibility to hospitals, schools, parks, restaurants, shopping centres, and office buildings. It presents an excellent investment opportunity for both short-term and long-term profit.
125 Sathorn offers unmatched sophistication with an extensive range of luxurious living amenities. Every unit is meticulously designed to provide sweeping, 180 panoramic views encapsulating the sprawling cityscape and Lumphini Park. The condo features premier indoor and outdoor facilities that span over 4,500 sq.m., ranging from top-of-the-line gym equipment to a 50-metre pool, serene sauna room, co-working space & library, and much more.
Why 125 Sathorn Condo Stands Out for Beginners?
125 Sathorn Condo is a freehold property with reasonable pricing, making it an enticing investment opportunity. The project offers one to three-bedroom units ranging from 28.55 to 178.90 square metres, as well as duplex penthouses and penthouses spanning 163.60 to 330.60 square metres. Investors can opt for both pre-sale and resale options.
The interior of 125 Sathorn features 3-metre-high ceilings, decorated in luxury and elegant, designed by world-renowned firms, including Palmer and Turner, DWP Citysapce Ltd., and TROP: Terrains + Open Space, all contributing to the exceptional quality of the project. 
Beyond the fantastic living spaces, 125 Sathorn has partnered with many luxury lifestyle brands and BNH Hospital, offering numerous special privileges and exclusive medical services to all residents. 125 Sathorn is EIA Approved, with construction underway with targeted completion in 2026.
As you see, the 125 Sathorn project is an unparalleled luxury living space among Bangkok's most sought-after locales. With its setting in a prime location and outstanding amenities, this is one luxury condominium with the utmost promising investment opportunities.
Contact us
For additional inquiries about the 125 Sathorn project, visit www.125Sathorn.com or make an exclusive appointment to see our showroom units at the new Sales Gallery at KRONOS building, G floor on North Sathorn Road. 
Tel.: +6691-125-8558
Email: info@125sathorn.com
125 Sathorn is EIA Approved, with construction underway with targeted completion in 2026. The project features state-of-the-art amenities and facilities, providing thoughtful amenities ranging from wellness and relaxation to education and entertainment to meet the needs and requirements of every family member.
The luxury condominium has been conceived and imagined under the design concept to combine nature with urbanity. The more conscientious approach incorporates space and structure, where the two main residential buildings have been architecturally designed to ensure uncrowded living spaces, optimum airflow and natural lighting while remaining inclusive and thoughtful of its natural surroundings. The property's courtyard connects indoor and outdoor living spaces through thoughtful landscape design and plant selection to create an atmosphere that offers residents a sense of exclusivity and ultimate privacy.
125 Sathorn, the most recent and highly sought-after address, is a luxury residential project conveniently located on central Sathorn Road. The project, located on a 3-1-25 Rai plot of land, was designed to provide residents with an oasis of escape from today's increasing urban density and fast-paced lifestyle.
This Bangkok condo is only 500 metres from BTS Chong Nonsi and is easily accessible from both BTS Chong Nonsi and MRT Lumpini stations.
Key takeaways:
Located on Sathorn's last remaining undeveloped site in Central CBD
97 metres of prime Sathorn Road frontage
Features over 4,500 sq.m of state-of-the-art amenities and facilities
Features 450 sq.m green area in the central courtyard
500 metres to BTS Chong Nonsi
For any additional inquiries about the 125 Sathorn project, visit www.125Sathorn.com or make an exclusive appointment to see the showroom units at the Sales Gallery on Sathorn Road and telephone. +6691-125-8558, email info@125sathorn.com.